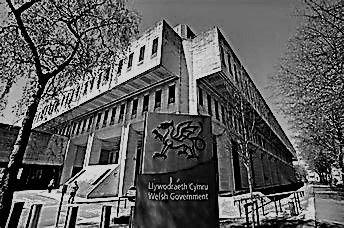 For over 40 years, six local charities throughout Wales have worked tirelessly to reach out to thousands of older people living in our local communities. These independent charities form the social enterprise known as Age Connects Wales.
8th February 2021 marked the launch of the Age Connects Wales Manifesto, which the charities are confident will draw attention to the needs of older people in Wales. We hope our manifesto will influence the policies of the political parties in Wales ahead of the Senedd elections in May.
As champions for older people, the Celebrating Older Age manifesto identifies five key areas which they call on the next Welsh Government to address to ensure that older people throughout Wales do not go forgotten in society and are given the full respect they deserve.
1) Decision making
Older people should have access to free, independent information and advice (including welfare benefits) to help make their own decisions, or be involved in the decision making, with the challenges, and opportunities, associated with ageing.
2) Wellbeing & independence
Older people should have the tools and support to maximise independence, feel supported in their community and increased access to and knowledge of physical activity/exercise, nutrition and lifestyle choices.
3) Housing
Older people should have access to appropriate, affordable and accessible housing and housing support that meets their immediate and ongoing needs and aspirations.
4) Transport
Older people should have access to sustainable and accessible transport to enable increased access to health care and basic needs.
5) Digital inclusion
Older people need access to digital technology (including broadband) as well as the means and training to utilise it effectively.
Spokesperson for Age Connects Wales, Jeff Hawkins explains "as a nation, we must put pressure on the Sixth Welsh Parliament and shout about the issues being faced by the older population in Wales. For example: the crucial importance of human contact to combat loneliness and isolation; appropriate funding to help older people remain in their own homes as long as possible (including financial support for heating); home adaptations and respite for carers; the ongoing lack of suitable public transport to ensure access to local amenities and the community.
Addressing all of these key areas we have highlighted will go a long way to ensure older people living in our communities live their lives to the fullest."
Age Connects Wales look forward to working with the next Welsh Government on these key issues.
Download your copy of the the 2021 Age Connects Manifesto here.