Alison Price, Chief Executive 
I joined ACNWC in December 2015 as deputy CEO, becoming CEO in November 2017. My background is in community engagement and project management and during my career I have worked with children, young people and older people. I have a particular interest in intergenerational work and age friendly communities. I am very fortunate to head a team that brings a wealth of knowledge and expertise to our organisation, (paid staff, volunteers, and trustees).
Jackie Ditchburn, Office Manager
I have been the Age Connects NWC Office Manager since 2012.  My responsibilities include: 
♦ Maintaining our office and business systems.
♦ Managing the Denbighshire County Council funded Older Peoples Forums. 
♦ Conwy Borough Council and Denbighshire County Council funded Information & Advice service. 
♦ Denbighshire County Council funded Community Navigators, working alongside British Red Cross.
I also work closely with our Home Life manager, our Happy Feet co-ordinator and Age Cymru/UK with the advocacy project HOPE.
Rhian Edwards, Information & Advice Officer 
Coming from an information and advice background with the Library Service, I have been with Age Connects NWC since 2004. During this time, I have gained valuable knowledge on issues affecting older people, together with experience both on a personal and work basis of matters affecting carers and their relatives. I am an active member of the Pastoral Care network team at church and have an interest in people's life histories, historic buildings, and classic cars. 
 "It is a privilege and pleasure to be able to help older people and make a difference to their lives, and like other members of our team I am passionate about older people's wellbeing and quality of life."
Jayne Voros, Information & Advice Officer / Office Coordinator 
I've worked at ACNWC for several years now and have always found my job very rewarding. It can be a challenge at times, but the belief that you are genuinely making a difference in a person's life when they are facing problems of one kind, or another, is both uplifting and humbling. I am fortunate to work with a very supportive team, and we work very closely with one another to ensure that we can deliver the highest standard of service. I think it is fair to say that we do what we do because we are passionate about what we do, and that's our driving force. In my spare time I enjoy gardening, reading and dance of any kind.  I also love the Six Nations Rugby tournament.
Haf Williams, Conwy West Community Navigator 
Having gone through a life changing illness myself, I understand how difficult it is to rebuild your life, and to regain your independence and quality of life. This is the reason why I became a Community Navigator, and why I am so passionate about supporting others to make positive changes in their lives, improve their wellbeing, and reconnect with their communities. It's about empowering people to reclaim their independence, make their own life choices and get enjoyment and pleasure out of life. 
"Listening to someone's concerns, and helping them take action, can lighten their emotional burden and make a world of difference to their mental wellbeing."
Sue Mitchell, Conwy West Community Navigator 
I am a qualified Counsellor,  with many years of experience as a Youth Worker and student mentor at Coleg Llandrillo. I have a keen interest in the outdoors, animals, and I'm an avid reader. I love spending time with friends and family and have recently taken up wild swimming. I enjoy my role as a Community Navigator. I have always had a keen interest in supporting others and helping them overcome the difficulties they're facing. 
"Sometimes, all it takes is for one person to listen and help, to create a life changing experience."
Rebecca Szekely, Community Navigator in Denbighshire 
I have been a Community Navigator since 2018. As a Community Navigator my role (along with my colleagues) is to deliver the Social Prescribing Service on behalf of Denbighshire County Council. My background is varied from careers advice to working for a sight loss organisation, but citizens have always been at the centre of my work, and I enjoy being able to help people within their goals. Through discussions, we can explore what is important, look at barriers and look at ways of overcoming them and the support available to do so. When not in work, I enjoy nature and going for long walks, I am a carer for my father and together we enjoy going out for lunches and when the weather is bad, we watch You Tube videos of trains as my father loves trains.
Susan Evans, Community Navigator in Denbighshire 
I have been a Community Navigator for ACNWC since 2019. I previously worked for Denbighshire County Council and bring a wealth of experience and knowledge.  I cover the villages of Llanbedr DC, Llanferres, Llandegla and the Llangollen area. I meet lots of lovely citizens who are looking to get more active in the community to support their health and wellbeing, and enjoy signposting them to organisation that may be able to help. 
Lynne Kent, Home Life Team Leader I have worked for ACNWC since 2018.  My current role is Team Lead for our Home Life Project that provides a support service for residents in Denbighshire and Conwy. Our aim is to help maintain the independence and quality of life for older people. Before joining Age Connects NWC, I worked in the care sector in a variety of service user groups. Alongside my role as Registered Manager of a Domiciliary Care organisation, I also managed an activities-based Day Centre for older people which was a lot of fun. I like to relax with a good book or a walk on the beach.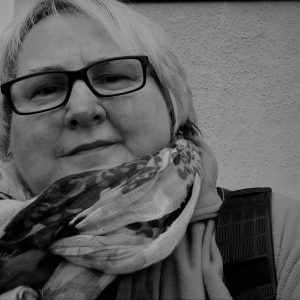 Alessandra Thomas, Older People's Forum Coordinator – Conwy 
Since moving to North Wales in 2008, I have worked on community projects for young people, older people, and age friendly communities.  In my present role I organise forums all over the county, where older people can come and discuss what matters to them.  These forums are an important part of ACNWC's work as they give our organisation access to people whose daily lives are impacted by government strategies and policies. During the restrictions due to Covid-19 we were still able to keep in touch with our forum members through our newsletters. It was very powerful to be involved with our forum members at this time and to hear their stories as to how the restrictions were impacting on their lives. It's great being in touch with such positive people and help them to have their voices heard.
David Philips – Financial Adviser           
I joined Age Connects NWC in 2014 working on various projects, and for the last three years I've worked on the Local Energy Advice Programme (LEAP) which helps people by looking at their energy bills, helping to swap tariffs, installing small energy measures, and managing heating systems. I enjoy working with other members of ACNWC to provide services and support to older people. My interests outside of work are golf and Everton Football Club.
Ian McNellie – Winter Pressures Project
I have over 25 years of experience working in social care and community support. I have worked supporting people who were homeless, living with dementia, and living in a residential child care unit. In 2013 I began managing a hostel for the homeless in North Wales for the Sanctuary Trust, which subsequently became part of the ARC communities based in Conwy. I ran Sanctuary Cymru which consisted of two homeless drop-in services, a food bank, two charity shops and two hostels until retiring in 2021 aged 67. I have always felt strongly about the need to support older people making sure they are treated with dignity and respect.  Never intending to retire fully, I started with Age Connects last month in January 2022, and am enjoying my work.
Tracy Creswell – Winter Pressures Project 
I worked in Education for over 20 years. I have a Certificate in Education in Autism from Birmingham University and have studied autism practices in the care sector across the UK and abroad.  I continue to work free-lance in the care sector supporting autistic adults and children. During the pandemic, I began working for a private ambulance company that works with the Welsh Ambulance service, and later commenced with Age Connects NWC.  Working in both fields allows me to support older and vulnerable people leaving hospital who are isolated and lonely, and to support their families and carers. There is so much support available in our community for older people and getting older should not be a worry. I am married and have 4 grown up children, and I have been blessed with 5 lovely grandchildren.