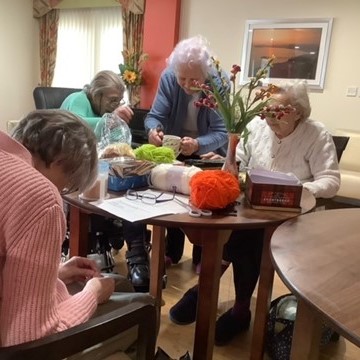 "Age Friendly" describes communities that support access to services and opportunities for people as they grow older, and that promote the inclusion and participation of older adults in all aspects of life.

The World Health Organisation (WHO) Network of Age Friendly Cities and Communities is a world-wide group of communities committed to changing their societies to make them appropriate for older adults and beneficial for people of all ages.

The Older People's Commissioner wants to make Wales the best country in the world to grow older and sees the development of age-friendly communities as a key part of this goal.

In Wales, every local authority has signed the Dublin Declaration on Age Friendly Cities and Communities (supported by WHO), which is a way of committing to making their county age-friendly, and the Welsh government rolled out the Strategy for Older People in Wales (2013-2023).

Conwy County Borough Council signed the Dublin Declaration in 2013, thus promising to uphold the principles of age friendly communities for healthy ageing.  Since then, there have been strategies and plans implemented in Conwy such as Ageing Well in Conwy Action Plan 2015-2019, and Conwy County Borough Council Corporate Plan 2017-2022, both which work towards improving the experience of living and growing older in Conwy.

But have the declarations, action plans and strategies led to an improvement of life for older people in Conwy?

Over the next months, the Older People's Forums will be finding out what still needs to be done to make Conwy age friendly. We will be speaking at the forums and via a series of special events, asking older people:

"What's needed to make Conwy a great place to grow older?"

The discussions will be based on the WHO Age Friendly 8 domains to better adapt to the needs of older people:

1.    Outdoor spaces & buildings

2.    Transport and mobility

3.    Housing

4.    Social Participation

5.    Respect & Social Inclusion

6.    Civic Involvement & Work

7.    Communication & Information

8.    Community Support & Health Services

Your ideas are an essential part of this process. The findings will be used to inform policy/strategy going forward, and will be presented to Conwy County Borough Council, County Councillors, MPs and MSs, and the Older People's Commissioner for Wales, in preparation for registering Conwy as an Age Friendly Community.